An open cryptocurrency platform ready for real world adoption
From Ancient Greece to Obyte
One minute video explanation about the evolution from Ancient Greek written agreements to digital Obyte contracts
..
Founder Anton Churyumov (Tony for short) studied theoretical physics at Moscow Engineering Physics Institute. Following his graduation in 1997 he founded a number of start-ups in the telecommunications, security, and payments sectors, two of which were successfully sold. He became interested in the technical side of cryptocurrencies during 2014. Having been trained as a scientist, he felt he could apply his science methodologies to design a better cryptocurrency. 
Tony realized the traditional blockchains underpinning these coins were unnecessarily complex and not open enough which is why he decided to create Obyte, a fully open cryptocurrency platform.  
This led him to build the Obyte platform using directed acyclic graph (DAG) technology, eliminating the need for blocks. Obyte was launched on Christmas Day (December 25) 2016.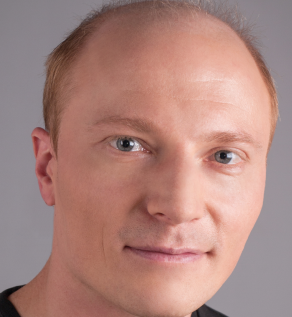 Tony has extensive experience in various technologies ventures. He was co-founder and CEO of Teddy ID (online identity verification) as well as co-founder and CIO of Platron (an online payments solution) and SMS Traffic, a technology business serving banks and retailers.
Tony attended the National Research Nuclear University MEPhI (Moscow Engineering Physics Institute) from 1991-1997 and is a PhD in physics and math.
Examples of previous press coverage
2019
December 23. A Decentralized Exchange (A sneak peak at ODEX, a new decentralized exchange currently being built for the Obyte platform)
December 13. Bosch Connectory Witness Candidate The Bosh Connectory in Stuttgart, Germany, are announced as a candidate to run an independent witness node on the Obyte public network)
November 1. Final Round of the Autonomous Agents Developer Contest (After nearly 4 months of creativity, skill, and deep technical knowledge from the developer community, the contest concludes)
November 1. From Blockchain to DAG (Founder and lead developer, Tony, publishes the definitive guide to why DAG excels blockchain)
September 23. China Progress (Obbies in China can now top up their accounts with some of the country's biggest businesses, like China mobile, using Obyte)
August 14. Obyte Photo Competition (We celebrate the most perfect shape possible, the one and only O)
July 18. Autonomous Agents Developer Contest (We invite developers to join a running contest to build the most innovative, impressive, useful, exciting and spectacular Autonomous Agents)
July 18. Introducing Autonomous Agents (First major upgrade to the Obyte protocol, and it took us around 9 months to develop)
June 29. Second Independent Witness (A step closer to decentralization with another independent witness being added to the default hub)
April 30. Obyte Foundation is Established (The establishment of a formal legal entity in Liechtenstein)
April 20. Introducing Prosaic Contracts (Another tool is added that makes Obyte a safe environment for commerce)
April 16. Second Independent Witness Candidate (Fabien Marino, co-founder of Busy.org and SteemConnect, steps forward as a potential public witness)
April 10. New Methods Of Identity Verification (New identity verification methods for residents of Estonia, Latvia, Lithuania, and e-residents of Estonia)
March 25. Most Popular Dapp Chooses Obyte (The popular game DrugWars selects Obyte to issue their new in-game token, Future)
January 17. Rebrand  - The Next Step To Real-World Adoption (We rebrand to Obyte)
2018

December 8. Weekly Draw For The Byteball Community (Distributing funds again to existing Byte holders has been a popular request in the community for a while, and we are pleased to bring it back. This time with an improved format!)
November 19. First Decentralized Witness (Our first decentralized witness is added to the default list that gets pushed to wallets when they connect to the main hub)
October 22. First Decentralized Witness Candidate (We finally arrive at the point where the network is gradually going to be decentralized with public witnesses)

October 15. Introducing Smart Vouchers (A new way to earn referral rewards by sending Bytes to new users)

August 20. Crypto Does Not Have To Be Cryptic (Send money to a @username. No more struggles with cryptic addresses)

July 12. Introducing A Bridge Between Byteball And Steem (Enables over 1 million Steem users to link their Steem username to their Byteball address)

July 10. The Future of Byteball (Proposal of a Byteball Foundation)

July 2. The Byteball Wallet Is Now Available For Download From The Apple App Store (Apple lists the Byteball wallet in the App Store)

June 29. Synergy Between eSports And Crypto To Facilitate Crypto Adoption (we partnered with a Spanish eSports community to help distribute funds)

June 22. Private Textcoins (the private coin of the Byteball platform (Blackbytes) can now be sent to anyone, even if the sender does not know the wallet address of the recipient)

June 15. Distribution To Verified Users And Referrals, Episode II (we redesigned the reward structure for the popular Real Name Attestation Bot)

May 11. Our Team Is Getting Stronger (new personnel hires for Byteball)

April 26. Computing For Good (a new method for distributing bytes using computer processing power that also contributes to the real world)

April 20. Attestation Of Accredited Investors (enable accredited investors to easily legally invest in ICO's, even if ICO investing is banned for normal citizens)

April 12. Buying Bytes With Visa Or Mastercard (the first Byteball fiat onramp, allowing people to buy Bytes using Visa or Mastercard)

March 23. Byteball Exchange Bot (allows ICOs to get instant liquidity of their tokens before they list on traditional exchanges)

March 20. Sending Cryptocurrency To Email, Episode II (send money directly to email addresses instead of unfriendly crypto addresses)

January 18. Bringing Identity To Crypto (allow users to prove their real world identity using their Byteball wallet)
2017

December 8. Sending Cryptocurrency To Email (send cryptocurrency via email even if the recipient does not yet own a wallet)
Kindly don't squeeze or stretch the logo or make it look less O-wesome. You can only resize it keeping the proportions
Please only use the Obyte logo on solid backgrounds, and leave some space around it
When writing, please refer to us as Obyte, and link to https://obyte.org
Useful one-liner: Obyte is an open cryptocurrency platform without blocks or miners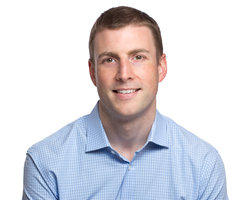 John Mcleod
Email: john (at) jeaassociates.com
Subject line: Obyte media inquiry